Go back
Precycle Updates
Precycle X Less Waste Club: The Story of Our New Brand Partner
---
September 05, 2022 · 3 min read
At Precycle, we are on a never-ending journey to a more sustainable future and we are always thrilled to find new like-minded partners along the way.
In August 2022, we teamed up with Less Waste Club; an award-winner team of innovators who have come up with sustainable solutions to develop self-care products that care for our skin as well as our planet.
Together, with a shared vision, we believe we can fight the plastic crisis and save our beloved planet. Read this post to find out more about Less Waste Club and why this brand chose the Precycle plugin.
Less Waste Club Social Impact Story
In a post-pandemic world where self-care and skin care are skyrocketing trends, those of us who are more eco-conscious cannot overlook the fact that these hot topics are contributing to the production, and discarding, of more disposable products that nature can not degrade on its own.
Products such as shampoo, shower gel, and hand soap are fast-moving goods contributing to an enormous amount of plastic pollution. That's why Less Waste Club is a game changer in its local community by making sure these products are not a burden to the environment.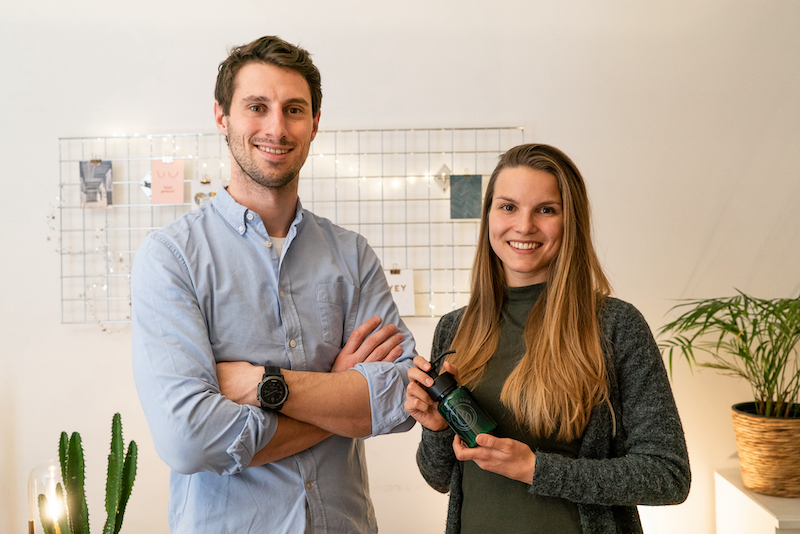 Less Waste Club is all about taking incremental, yet effective, steps toward a greener, more sustainable society. Its mission is to provide body-care products that deliver quality "me-time" without the self-condemnation of adding yet another disposable plastic bottle to the environment. The key innovation of Less Waste Club is how they have transformed bathroom essentials from water-based to more eco-friendly powder-based that only needs some tap water at the point of use to do its magic.
Clean Self-Care With Less Waste
In contrast to typical liquid products coming in plastic bottles, waterless products can either come in concentrated or powder forms that are diluted to fill the same container over and over again. As a starter kit, Less Waste Club powder products come with a reusable dispenser that can be refilled with tap water along with vegan, cruelty-free powders in paper sachets/ pods and no sealing film, making them far less harmful to the environment. The bonus is the lower weight of powder products compared to liquid ones, which can effectively decrease the carbon footprint in the supply chain. Learn more about Less Waste Club's mission or go straight to their online shop to explore their amazing products.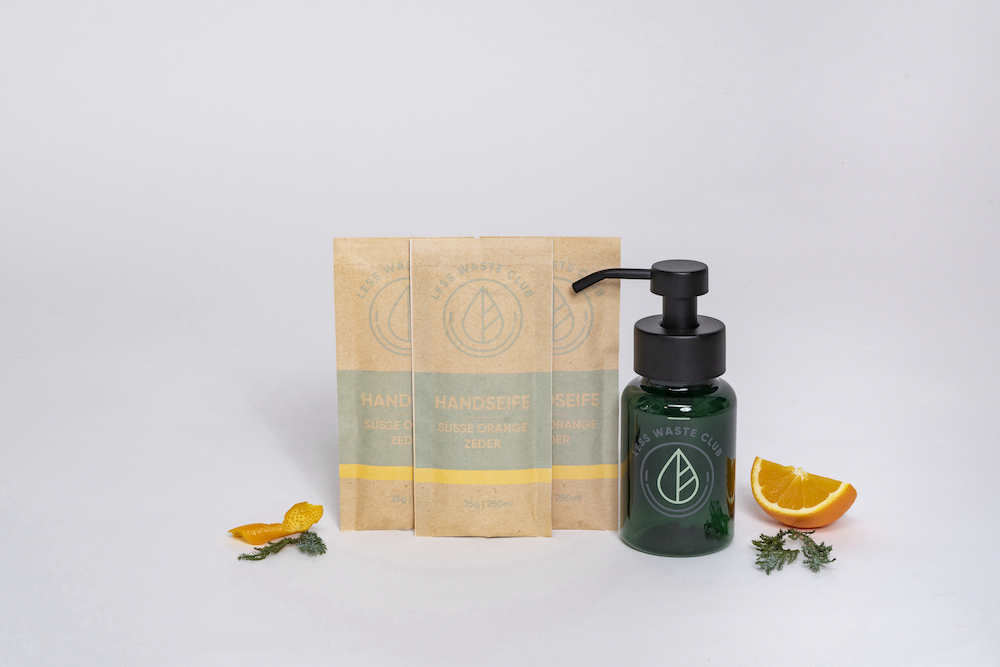 The Role Precycle Plays
While Less Waste Club is doing a fantastic job at reducing the production of disposable packaging, there is much more to the worldwide plastic problem. In 1950 the world only produced 2 million tonnes per year. Since then, annual production has increased around 200-fold, reaching 381 million tonnes in 2015. This number is growing and we need a way to compensate for all the plastic waste.
With the Precycle plugin, e-commerce brands like Less Waste Club can take action against the plastic waste that is already polluting the world.
Our plugin for Shopify online stores enables customers to offset plastic waste in the shopping cart while shopping for their favorite bathroom essentials. As a result, the Less Waste Club customers can buy products that don't produce waste and also contribute to reducing plastic waste that's already out there.
Every contribution is directed to our impact partners to fund sustainable projects supporting the development of fair waste management infrastructure in low-income nations where it's most urgently needed.
With Less Waste Club on board, we set foot on a beautiful journey with a vision to tackle the plastic problem from production to waste.
We look forward to partner with more e-commerce businesses that share our vision of creating a strong community to combat the plastic problem and to make sure that a clean and green environment is not limited to developed countries alone.
The Precycle fast and easy plugin integration is a hassle-free way to demonstrate your care and commitment to sustainability. And, your customers will have a chance to take action right at the checkout. For a deeper insight into how our plugin works, check out our plastic action plugin page.
Stay in the Loop with our newsletter.